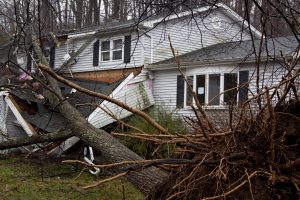 If there has been a major storm, it's a smart idea for you to have a professional come out to assess the storm damage to your home. Thorough inspections by experts in residential roofing in St. Louis can assess storm damage. This will be crucial to maintaining your home's value and ensuring that your home is still safe after it has been through a bad storm.
Some of the top points covered in residential roofing inspections are:
Checking for Leaks
Checking for areas where your roofing system has been exposed can help to prevent rot, mold, leaks, and other concerns. A specialist in residential roofing inspections will speed this process along because he or she knows exactly where the weak points in your roof could be.
Analyzing Overall Stability
A stability analysis for your home can determine the need for future repairs. Maintaining the structural stability of your home will help to prevent other systems from being heavily impacted. Ensuring that your home's overall structural integrity is secure can improve safety for those living in the home.
Shingles
Shingle replacements for residential roofing are quite often needed after severe storms. Assessing your shingles can help to make sure that there aren't any weak points in your roof where water could seep in.