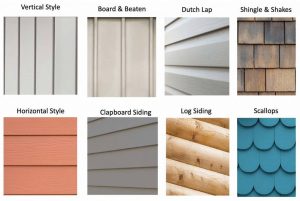 You're convinced siding in St. Louis, MO, is the option for you. You don't have to paint every couple of years. It reduces energy costs. And it's almost maintenance-free. Now, the decision before you is what type of siding you should choose. You want to make sure you get a good deal on durable products that result in lower power bills. Do some research and talk to some experts.
What Matters with Siding
It's time to learn about siding. You have a number of options before you. Consider these factors while exploring:
Material — Look at the pros and cons of different types of siding. Your choices include everything from vinyl to wood composite to cedar and more.
Energy Savings — Any type of siding provides a measure of energy savings. However, some offer more. The best way to do this is to look at the R-value. This rates its insulating quality.
Cost — There are significant differences in the prices, depending on material and brand. Compare your options and see what works best for you.
Durability — The right siding can last for years and years. Look at what the manufacturers say, and even talk to neighbors and friends.
Beauty — The way it looks matters. This will be the outside layer of your house. It's what everyone will see when they drive or walk by. If you have some personal preferences, seek information about these first, and then consider others, too.