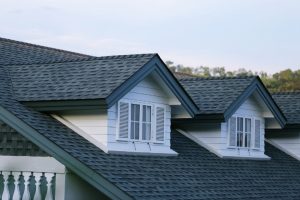 Like all other building materials, roofing has a shelf life. The most common residential roofing is asphalt shingles. When asphalt shingles are properly installed, they can last for up to 25 years. So, how do you know when it's time for a new residential roof in St. Louis, MO? The simple answer has to do with age. If your roof is over 15 years old, it may be a good candidate for replacement.
Of course, other factors go into this consideration as well. Lower quality shingles, improper installation, storm damage, and other variables may prematurely age your roof. When this happens, you may notice water damage, loose shingles, and other signs that you're due for a new residential roof.
In any case, your best bet is to choose an experienced, licensed roofer who works with quality materials and knows how to do the job right. That way, you can rest assured that your roof is correctly installed for maximum longevity. At Shelby Roofing & Exteriors, we know what it takes to do the job right. You can depend on us to ensure that you get the maximum life from your new roof.