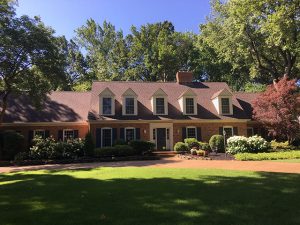 Your roof plays a critical role in protecting your home from the elements. So, when your roof starts to leak, it's crucial that you solve the problem quickly to avoid costly interior damage. However, some problems are easier to fix than others, and many people are left wondering if they should repair or replace their residential roofing in St. Louis. Many factors contribute to this decision, including your budget and the extent of the damage. However, when choosing between repair and replacement, it's also important to consider the material from which your roof is made.
Certain materials–such as slate and tile–may require small repairs over time but rarely require a total replacement. Although these materials are brittle and prone to small chips, they perform their job well for decades and rarely deteriorate extensively. Repairing these types of roofs is almost always a better investment.
Wooden roofs, on the other hand, are much more likely to require a full replacement. If there is water damage to part of a wooden roof, the chances are high that the entire structure is compromised. In these cases, it's advisable to replace the wood with another roofing material.
When it comes to asphalt roofing, your decision significantly depends on the amount of damage. Shingles can be easily replaced in sections when storm or wind damage occurs. However, old asphalt roofs may require an entirely new layer of shingles.
Knowing about the various types of residential roofing in St. Louis will help you make the best decision when it's time to repair or replace your roof.