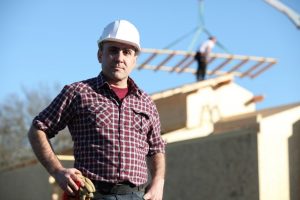 Winter isn't only tough on people; it can take its toll on your roofing system. From fluctuating temperatures to snow loads, winter can cause all kinds of problems that aren't always immediately obvious. After the spring thaw, take a walk around your roof to get an idea of how it handled the coldest season. If you notice any issues or are concerned about its integrity, now could be time for a new commercial roof in St. Louis.
Professional Assessment
It's critical to check it for cracks, buckling, or any other kind of damage, especially if your roof is a material like EPDM rubber roofing. One of the more obvious problems is leaking; in which case, you'll likely need extensive repairs or a new commercial roof. However, some issues aren't as straightforward. Calling a roof repair expert to assess its condition is important to maintaining the integrity of the roofing system and the structure it protects.
Unless you're a trained professional, it can be difficult to accurately evaluate your roof's condition. An experienced roofing company can determine whether you need a new commercial roof or if it will stand the test of another year of St. Louis weather.