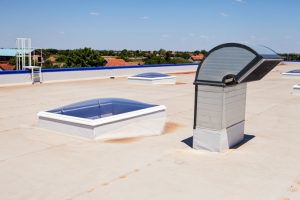 There are many sayings about appearances, such as "beauty is only skin deep," "looks can be deceiving," and "don't judge a book by its cover." They may all be true in their own right, but another old saying about first impressions is true as well, and that's why you want your business to make the best impression possible on customers – the first time and every time.
You want your property to look great from top to bottom. A building that needs maintenance and repair is going to send the wrong impression. As a customer, aren't you going to wonder what kind of effort they are going to put out for you if they don't put any into building upkeep? We're pretty sure you are.
If you don't feel confident about dealing with the business, it's a safe bet that you will take your trade elsewhere. At Shelby Roofing & Exteriors, we are business owners ourselves, and we know the value of putting your best foot forward in every instance.
When you need commercial roofing in St. Louis, don't put it off because fixing any imperfection in the appearance of your business sends the right message to customers. It says that you're efficient, focused, and ready for business.