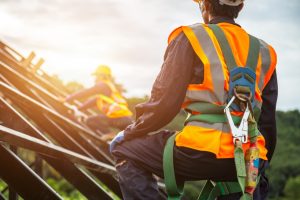 To find the best roofer in St. Louis requires a little patience and a lot of research. There are some key questions you should ask yourself and your prospective roofer before committing to one company.
How Long Have They Been In Business?
Look for a contractor who has a proven track record and years of service to the community.
Double Check Licensing & Insurance
They may say they're insured, but it's best to ask for proof.
Pricing Isn't the Only Thing That Matters
For the best roofing quality, don't always go with the lowest quote. Sometimes you get what you pay for.
Get Financing Agreements in Writing
Financing should always come with paperwork. Make sure you read every line before signing.
Who Is Doing The Work?
Some companies contract out their jobs, which means the business you hire isn't the person doing the work.
What Happens If You're Not Happy with the Work?
Ask in advance what their policy is when the customer isn't satisfied.
What If There Are Unplanned Repairs?
Be sure you understand what will happen if they need to complete additional repairs.
Will They Remove The Old Roof?
Your old roof can be hiding problems, so make sure your roofer knows to remove the old shingles to check for hidden issues.
Are They An Authorized Installer?
Most manufacturers won't honor their warranties when an unauthorized installer installs a roof.