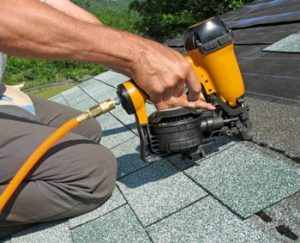 Installing a new roof is an effective way to protect your home, increase its energy efficiency, and improve its looks. It is a major job, regardless of who does the work. Shelby Roofing & Exteriors has plenty of experience with commercial and residential roofing in St. Louis, and we are happy to tell you what sort of additional expenses you need to be aware of when budgeting for a roofing job.
The first thing you need to be aware of is the size of your roof. This is the main factor in determining the cost of a residential roofing job. Accurate measurements will ensure you are not spending more than you need to for shingles and supplies you don't require.
The price of roofing materials varies from relatively affordable asphalt shingles to pricier options such as slate. Make sure you get the material you want, and that fits into your budget. Don't think that more expensive means better. It's an additional cost that you do not need to incur.
A team of experienced residential roofers will do the job more quickly and efficiently.  This helps to cut down on labor expenses and lets you stay within budget.