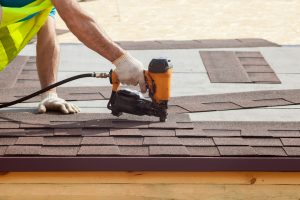 When it comes to something as important as your roof, you must choose a trusted contractor. Roof replacements and repairs are critical investments in the safety of your property. When done improperly, roofing services can result in leaks, interior and exterior water damage, and the need for costly repairs. So, do your homework before you hire a contractor for residential roofing in St. Louis, MO.
It never hurts to go online and read customer testimonials. On the roofing company's website, you can check to see whether they offer the type of service you need, as well as find any other special services they may offer. For example, our company assists customers with their insurance claims for maximum convenience.
When you want to make sure you are using an experienced team, you can leave the job to the skilled professionals at Shelby Roofing & Exteriors. Our team provides top-quality residential roof services.
As your residential roofers, we offer a full range of services at competitive prices. We work with durable materials and are known for our superior results and timely job completion. When you choose us, you can rest assured that you're getting qualified roofers that know what it takes to protect your home from the elements.