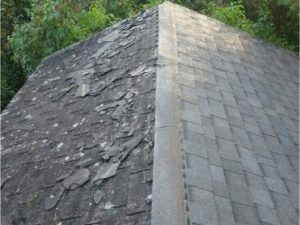 Shingles are very durable and effective, and that's why they have been used for many, many years on buildings around the world. But they are not indestructible despite the fact they often come with guarantees of 25 years and more. There will come a time when you look up at your home and wonder if you should reach out to a roofing contractor such as ours at Shelby Roofing & Exteriors.
For those times, when you are asking yourself if you should replace your shingle roof, we've come up with this blog to provide some answers.
Right off the bat, you will know it's time to replace your shingle roofing in St. Louis, MO, if it leaks. As soon as you discover leaks, that's the moment to act because water damage can happen very quickly and spread throughout your attic and into your home.
If you are lucky enough not to be dealing with a leaky roof, you still want to act if you discover missing or damaged shingles because this can lead to leaks. Curled, cracked, or split shingles indicate that the roof has reached the end of its life expectancy.
There's also another consideration to keep in mind, one that's often disregarded. A new roof has an aesthetic impact as it simply looks nice. If you're remodeling your home, that's a good time to replace your roof. There is a wide range of shingle types and colors to renew the curb appeal of your home.