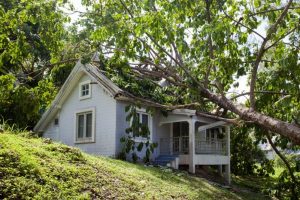 process of getting a new roof through insurance
Whether you have a hole in your roof, or a storm blew through and damaged it, your insurance policy may cover the repair or replacement. Navigating the paperwork and phone calls of filing insurance claims in St. Louis, MO, can seem daunting. Still, there are ways to simplify the process.
Should I Make an Insurance Claim On My Roof
The first step is to call your insurance company and find out what they cover. Some companies take into account the age of the roof and adjust their compensation accordingly. Often they'll send out an inspector to verify the damage. Once you establish how much the insurance will pay, you can start researching your options for a contractor.
Working with roofing contractors
It's best to find a residential roofing contractor that has experience with insurance claims. They will provide an estimate for the work and can help you navigate the claims process.
document your roof damage
Keeping a record of before and after photos of your roof can help the insurance company verify the damage. Once the work is complete, take updated pictures so your records are current.
While damage to your roof can create a lot of headaches, your roofer and insurance company will work together to make sure you are covered.